Download a Free Ebook!
Join the Readers Club and get Falling for You, book one of the Pearl Island Series FREE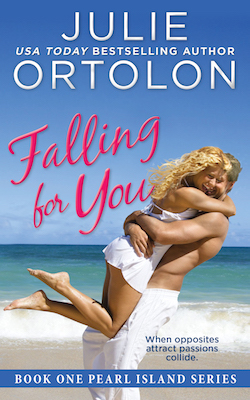 When Opposites Attract, Passions Ignite!
Propelled by a lifelong goal to buy an island mansion haunted by her colorful ancestors, Rory St. Claire needs Oliver Chancellor to help her secure a business loan. While convincing the hesitant blue blood to take a chance on her dream of opening a B&B, Rory unexpectedly lands in Chance's arms. 
Winner of the Bookseller's Best Award for Best Single Title Contemporary Romance. "Delightful, fast-paced romance," Old Book Barn Gazette.
Club members will also be among the first to hear about new releases, contests, and giveaways.
Already a Member?
Enter the password to get your free ebook:
Join the Club
If you'd like to join the Readers Club to get a free ebook, fill out the form below: