Perfect Trilogy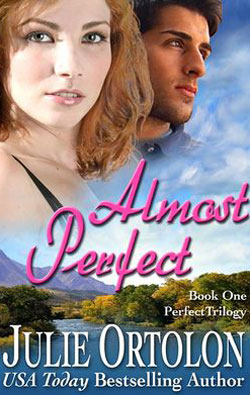 Almost Perfect Book 1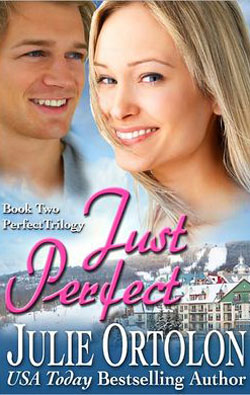 Just Perfect Book 2
Too Perfect Book 3
A Note from Romance Author Julie Ortolon
I've always had a thing about self-help books. I don't like them. When I read a book about "how to be a better person," I feel worse about myself, not better. The same way beauty magazines make me feel ugly. My distaste turned into a delicious idea for a trilogy.
In the Perfect Trilogy, I take four women who have been friends since college and have one of them become a famous motivational speaker with best selling self help book. My three heroines, Maddy, Christine, and Amy, being supportive friends, do what any nice friend would do. They show up at the booksigning. Imagine how their jaws will drop when they open their autographed copies of How to Have a Perfect Life and discover that their "friend" used them as negative examples of how women let fear screw up their lives.
I know! They're pretty ticked off too!
There's only one thing for them to do: Prove Miss Perfect wrong.
Maddy, Christine, and Amy make a pact. They each have one year to face a fear that has been holding them back from pursuing their dreams. Their individual journeys set them on a collision course with a sexy, irresistible hero who will prove the perfect match for these three feisty heroines as they learn that falling in love can be the scariest thrill of all.
Now Available in Print
Boxed Sets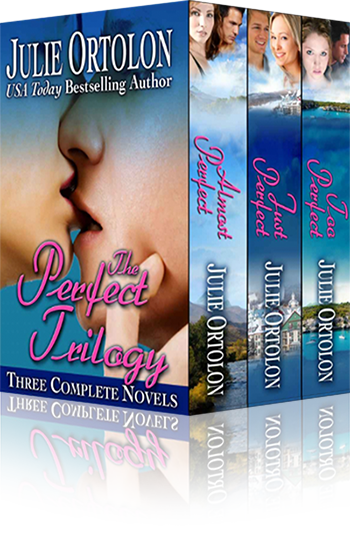 The Perfect Trilogy (Boxed Set) The Complete Trilogy