Lead Me On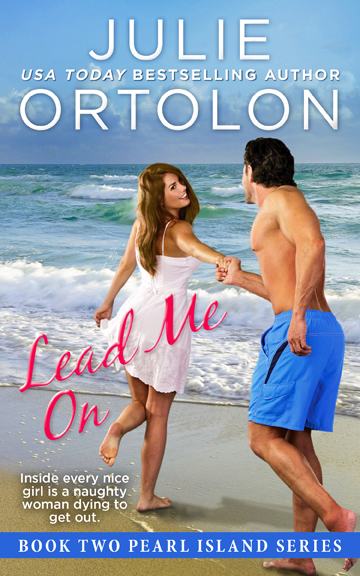 Book 2: The Pearl Island Series
When a woman who is willing…
Allison St. Claire has the face of an angel. That's part of the problem. She also sells quaint tea sets in the gift shop at Galveston's Pearl Island Inn. It doesn't exactly scream sexy! Years of having men treat her like a little sister is enough to drive a healthy woman crazy. Especially when a gorgeous hunk checks in and fails to recognize that Allison's more than willing. She's ready…
Meets a man who isn't listening…
Frustrated author Scott Lawrence is hoping to get lucky in more ways than one when he checks into the Pearl Island Inn. A little fun in the sun with a beautiful woman may be just the inspiration he needs to cure his writer's block. No fuss. No commitment. But a "good girl" like Allison St. Claire? No way!
Then it's time for action.
When Allison makes her move, every bachelor bone in Scott's body tells him to swim for safety. But stronger instincts prevail, and the heat climbs higher than the temperature on the Texas Coast. Now a four-letter word called love could turn a sweet spring diversion into the most unexpected and complicated fling of their lives.