Welcome!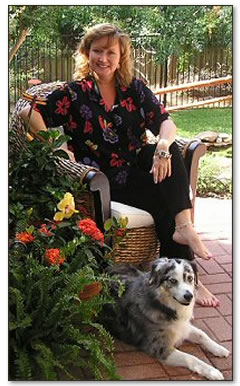 If you enjoy contemporary romance novels that tug at your heartstrings, make you laugh, cry, and cheer, I hope you'll give my books a try.
Reviewers from Publisher's Weekly to Romantic Times magazine have praised my romantic love stories for being "sizzling," "fast-paced," and "filled with genuine heart."
As a romance writer, my goal is to immerse you fully in my fictional world. As a Texas author, those worlds frequently draw from the rich, colorful history of the Lone Star State.
The Pearl Island series, set in a bed and breakfast on Galveston Island, Texas, includes hints of history for romance readers who enjoy pirate lore.
The Perfect Trilogy follows three Texas women as they travel separately to Santa Fe, New Mexico, a ski slope in Colorado, and the island of St. Bart's in the Caribbean. Also available in print!
Or try one of the stories in the Texas Heat Wave series for three tales with hot heroes and spunky women. Each story takes place in a distinctly different part of Texas, from small, quirky towns, to bustling cities.
Before you head off to explore, be sure you sign up for my newsletter (sign up box is in the top right corner). It's filled with fun stuff I think you'll enjoy.
Thanks for stopping by!
Julie